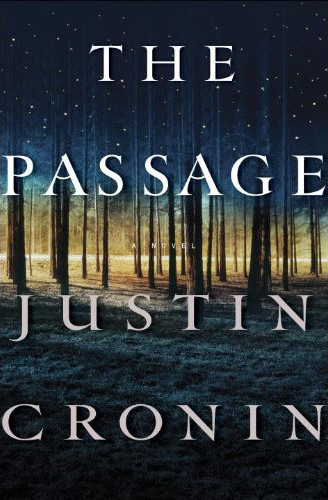 I finished reading THE PASSAGE by Justin Cronin (who ironically enough lives in Houston and teaches at Rice U). Although being touted as a vampire novel, it's more of a post-apocalyptic romp through the western US.
It reads a lot like of King's THE STAND (including a wise black woman, here called 'Auntie') and as I was reading it, I kept flashing to last summer's other "vampire as virus" novel Del Toro's & Hogan's THE STRAIN, but this one's a bit more into the character development and which is a welcome change after having to see ECLIPSE two weeks ago.
I have to say that although I enjoyed it, it does drag at points and there is a mythology developed that isn't entirely clear, but I'm looking forward to the next book in the series and any forthcoming film version.
I can't wait to see who they get to play Alicia, the badass female lead. Please don't let it be Bryce Dallas Howard. She's a talented actress, but just because she's a redhead, doesn't mean she need to play every role written for a ginger.
One quibble, characters keep saying "flyers" as some sort of post end of the world bad swear. For example, "Flyers, this word sure is annoying to read in a novel when the characters really mean 'fuck.'"